Takoradi Veterinary Service misses deadline to ready lab for COVID 19 testing
The planned renovation work at the Takoradi Veterinary Service Department's laboratory has been rescheduled for completion next week.
This is because certain laboratory and protective equipment required to have the facility 'fit' for the purposes of COVID 19 testing is yet to be installed.
The laboratory which is Bio-Safety Level 3 was provided by the Canadian government to support laboratory works at the veterinary.
However due to the exigences of the COVID 19 Pandemic, where samples taken from suspected infected person from the Western Region have had to queue at the Noguchi Memorial Institute for Medical Research, for testing, – most often lasting for a week until a result is produced; the Western Region Minister Dr. Kwabena Okyere Darko-Mensah took the initiative to have it renovated to address that need.
Funding support was secured with Eagle Properties; operators of Eagles Lodge and the Palms, in Takoradi the capital of the Western Region, to undertake this important renovation.
The assurance as provided by the Veterinary Officer in charge of the department, Dr. Simon Gbene on April 20th, 2020, was that the facility will be ready in a week's time.
But this deadline has been missed.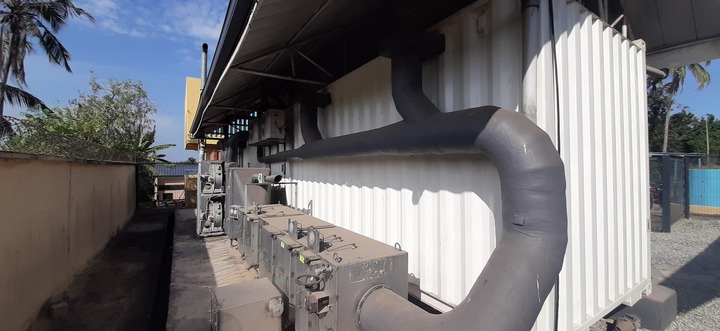 A follow up with the Regional Minister, Dr. Darko-Mensah, revealed that a Bio-medical scientist from Noguchi, who was tasked to supervise the work is yet to report to the facility.
He said that measures have finally been taken to guarantee that the facility is ready for some trials in the coming week, so they could run the lab test effectively.
When these works are completed, the facility could run tests on about 1000 samples. It could serve the Western North Region and Central Regions, and thus ease the pressure at existing testing facilities in the country, thereby enhancing government's surveillance and management of the disease.
So far, the Western Region has recorded nine (9) cases of COVID 19 infections. The Regional Rapid Response Team have already identified 224 contacts of these infected person, and continues to trace more others.
As at today, a total of 273 samples taken from suspected infected persons from the region, are pending testing at Noguchi.