Takoradi Market Circle to be locked down, as traders breach preventive protocols
City authorities are bent on locking down the central business district of the Sekondi Takoradi Metropolis, popularly known as 'Market Circle', over what they say is a total disregard for physical distance protocols at market. The temporal market; Jubillee Grounds, where traders that plied their trade at the peripheral of the market circle were relocated to, is likely to be affected with this lock-down.
The information Service Department (ISD) has over the past week been trumpeting a caution to traders at the market over this breach. Unfortunately due to their negligence, the market, according to a recent announcement by the ISD, shall be shut on Tuesday May 26, 2020.
No one should step a foot to the market to trade their wares of any sort, for the market will be closed down on Tuesday due to your complete disregard for all social distancing protocols. The temporal use of the Jubilee Park for trading activities has also been stopped effective Tuesday May 26th. We will deploy military and police force on Tuesday to deal with those who violate this directive" the announcement rung through the streets at the market.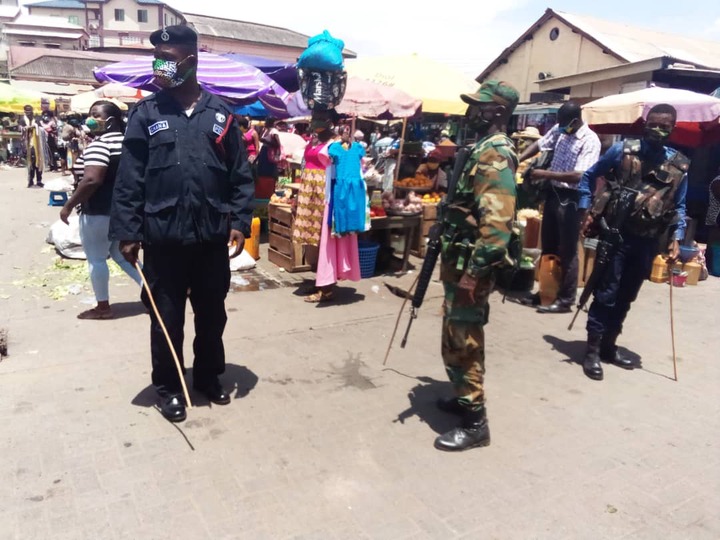 Lead of the Sekondi Takoradi COVID-19 Taskforce, who is also the Metro-Coordinator for the National Disater Management Organisation, James Obeng Junior explained that a recommendation has been forwarded to the Metropolitan Security Council (MESEC) to as a matter of concern, amidst the spiking COVID-19 cases in the metropolis, lock down the 'Market Circle' and any other markets that fail to comply with the directives/ preventive protocols.
He indicated that the various Market Queens have all been engaged to identify a workable alternative to the lock down such that their businesses would not be affected.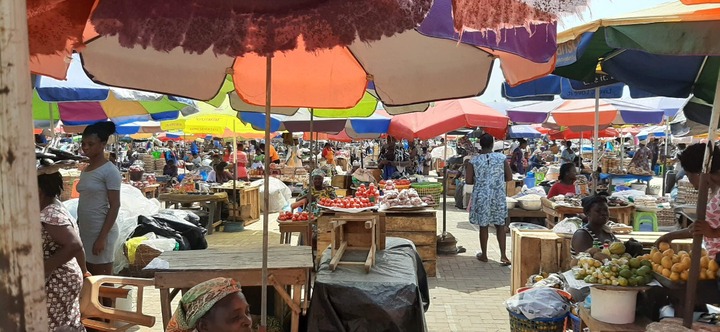 Mr. Obeng Junior however added that the final decision will be determined by MESEC.
Albeit, he emphasized that, "the only way out of this dilema is to shut the markets"
The Sekondi Takoradi Metropolis has recorded a total of 121 cases of the novel coronavirus. It constitutes about 49 percent of the total confirmed (as at today) cases in the Western Region (which has 247 cases).
The closure of the market, is being considered as a means of curbing community spread of the virus. However the consequences of which may be dire, as it is the only central market in the city. The other micro or satellite markets will be overwhelmed by 'migrant traders', thereby causing the eventual shut down of these markets too.
The Sekondi Takoradi markets were highly commended by the President, H.E Nana Addo Dankwa Akuffo Addo, for being adherent to the physical distancing protocols. But this commendation, has been guttered by the negligence and deviance portrayed by the traders.