Plans afoot to complete abandoned Kojokrom Health Center project – STMA Works Engineer
The Kojokrom Health Center project is being repackaged for award of contract, to ensure its completion. The project which was awarded on contract in May 2016 to Messrs. SOGA BISCO Construction Limited, has been abrogated, and the necessary recommendations and documentations forwarded to the Tender Committee of the Sekondi Takoradi Metropolitan Assembly for consideration.
It is a turnkey project costed at approximately GHC751,000.00, and was solely funded by the Member of Parliament's Common Fund of the Essikado-Ketan Constituency [Joe Ghartey].
Metro-Works Engineer, Tei Kpoti indicated that the contract had to be terminated due to the non-performance on the part of the contractor.
The project as evaluated by the Works Department, is 65 percent complete.
Mr. Kpoti added that the assembly is considering a funding mix; from the MP's Common Fund and that of the Coastal Development Authority to have the project completed for use, hopefully by November this year.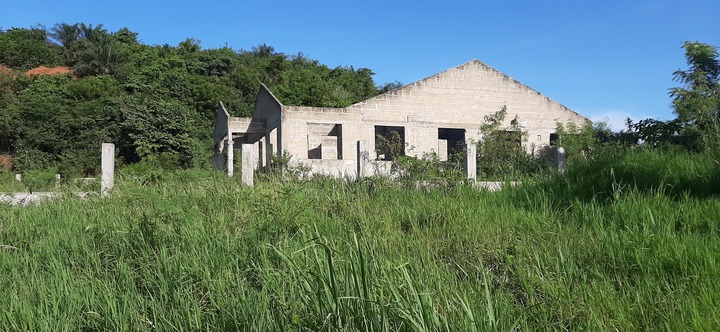 The uncompleted structure has been left in the bush, lending itself to the town's notorious drug addicts and thieves. Currently the only health facility at Kojokrom is a Community Health Post located in the heart of the market. Due to the growing population, it has less beneficial to serve the health needs of the people.
Member of Parliament for the area, Joe Ghartey has however pledged to make available personal funds to ensure the project is executed to satisfaction. He however wants the assembly to follow due process in terminating the contact, and re-awarding it to a competent contractor.