The President, Nana Addo Dankwa Akufo Addo, has ended his two-day official working visit to the Western Region. The President is currently heading towards the Central Region for another working Visit.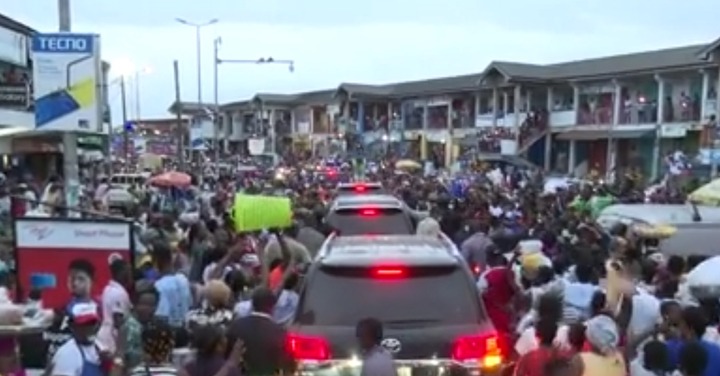 But whilst in the Western Region, the President performed a lot of sod cutting ceremonies and inspected some ongoing projects, initiated by his government.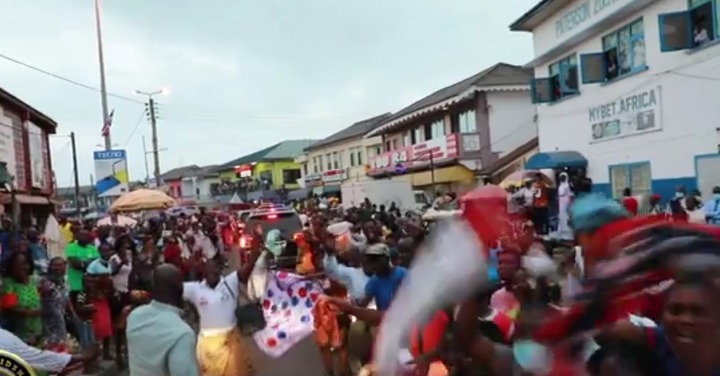 The President was at the Takoradi Market Circle, where he broke grounds for the construction of the redevelopment project of the Takoradi Market circle.
The current state of the one-hundred-year-old Market is not the best. The NPP government and Nana Addo Dankwa Akufo Addo have awarded the contract to a Brazilian Contracta for a period of 24 months.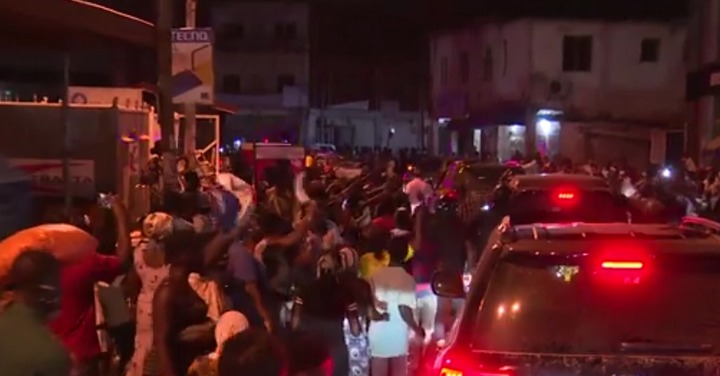 The President, during his entry to the market for the ceremony was met with hundreds of excited market women and other traders, who could be seen cheering him up.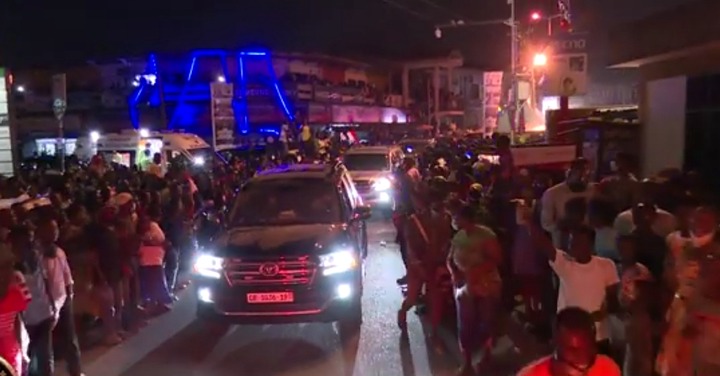 The programme ate into the night, but that could not deter the charged market women from mobbing the President.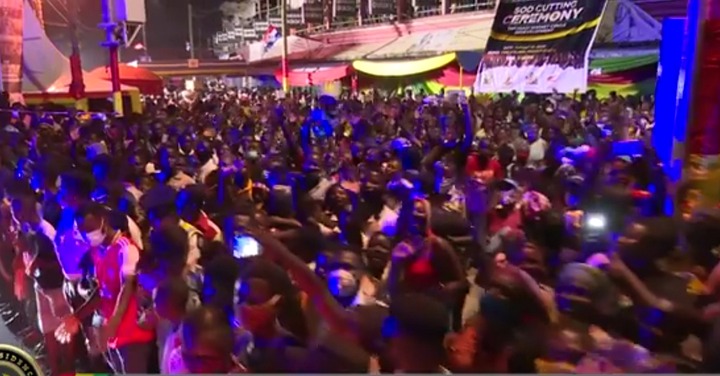 The entire convoy of Nana Addo Dankwa Akufo Addo was surrounded with traders, who were seen shouting the mantra 'four more for Nana'. They were happy, the President has finally heard their cry to redevelop their market for them.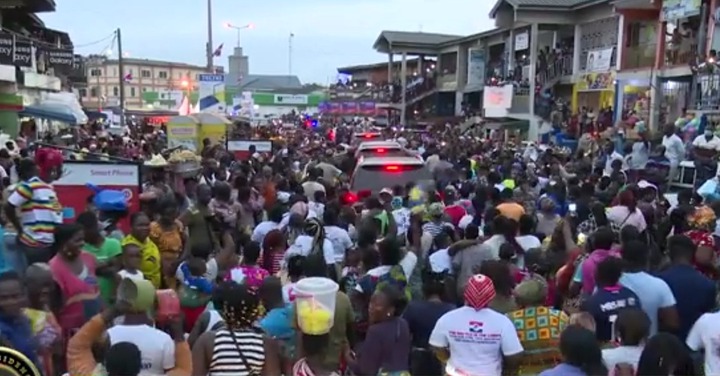 The President, after the sod cutting ceremony called on the market women to go out in their numbers in December and vote for him to continue his good works.