President Akufo Addo has been highly commended for honouring his promise to support fishermen. Attesting to works done by the President, Chief Fisherman for Axim, Nana Kofi Annan said, issues regarding premix distribution and the development of their coastal belt, including the ongoing construction of mini-harbors in the along coastal communities in the Western Region, deserves to be commended.
Six coastal districts in the Western Region have taken delivery of 300 units of brand new Yamaha outboard motors from the Ministry of Fisheries and Aquaculture Development.
These outboard motors, were procured with funding from the Coastal Development Authority, of the 1 million dollar per constituency allocation for the seven coastal coastal constituencies in the Western Region; Shama, Sekondi, Takorad, Ahanta West, Jomoro, Nzema East and Ellembele.
Speaking on behalf of beneficiaries and all fishermen in the region, Nana Kofi Annan indicated that President Nana Addo is a 'promise keeping- President', and for which they would reward him with another term.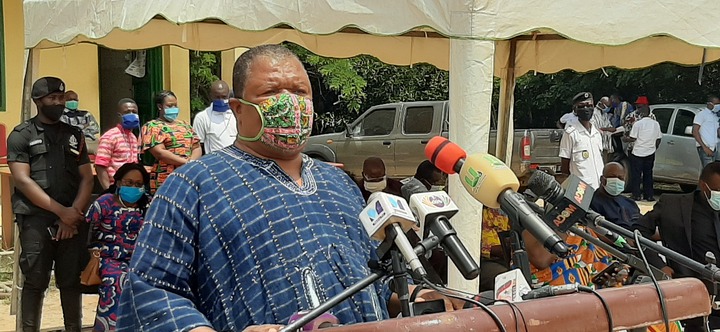 He said that the perennial premix shortage and smuggling have been extinguished, thereby given fishermen some great deal of comfort and confidence in undertaking their business.
"Our President promised to protect our landing sites. Indeed he's kept to that promise as work is almost completed on these projects. We thought it was just a political rhetoric. We've seen it all. In years past we've had to do press conferences, take a journey to places to complain but for the past three years, our premix distribution has never been a problem.
"A government like this deserves our support…and that I know that we fishermen will unanimously endorse his second bid" he noted.
The three hundred (300) units of outboard are part of a consignment of a total of 5000 units which are being procured from Japan.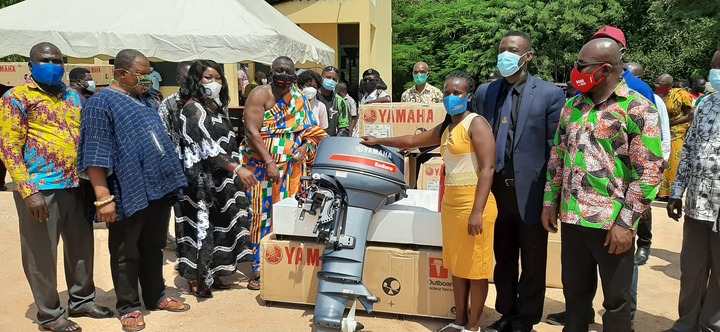 Nana Kofi Annan commended government for the timely intervention, adding that they are just about entering the fishing season, and that outboard motors are critical tools in their expedition.