Fear grips health workers, as Effia Nkwanta Regional Hospital runs out of PPEs
Health Staff of the Effia Nkwanta Regional Hospital grappling with the fear of contracting the novel coronavirus, as management is unable to make available adequate Personal Protective Equipment, in the discharge of their duties. This has been confirmed by the Industrial Relations Officer for the Western and Western North Region of the Health Service Union, Jerry Detse Mensah-Pah. He disclosed that health staff are unable to complain about their fears, as risk of getting infected by the virus intensify. A record staff at the Antenatal Care Unit of the Effia Nkwanta Regional Hospital, has been infected by the virus, leading to the closure of the unit and two others; the Child Welfare Clinic and the Ear Nose and Throat Units.
A follow up with the Medical Director for the hospital, Dr. Joseph Tambil unveiled the critical nature of these claims. According to him, the hospital has had to procure some supplies to supplement PPEs at their stores.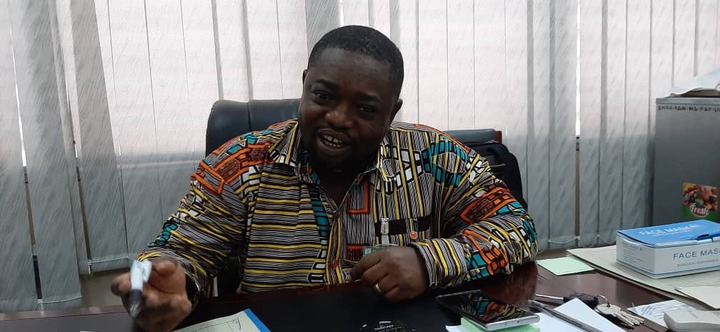 An additional stock was donated by the Upstream Petroleum Chamber but this, the medical doctor assessed could only last for a few days as cases of coronavirus being managed or attended to by staff keep rising.
"As a matter of fact, we've had to buy from the local market even yesterday but now that we have this, hopefully it will take us to one or two weeks.
"..because of our patient load, we have lots of cases that are suspected coming everyday, and once they meet the case definition the staff have to put on the appropriate PPEs to take care of those people even before the test results come in. In the process, we've used a lot of these PPEs so it is true that our stock are running out" he clarified.
Dr. Tambil continued that they cannot compromise on the safety of their staff, and as such management will make it humanly possible to provide sufficient PPEs for frontline workers.
He added that; "we are hopeful of taking another delivery of PPE from government, and that will help replenish our stock"