Angry mob chases 'Malam' for allegedly killing okada rider
An 'okada' rider at Wassa Pewuanko in the Amenfi East Municipality of the Western Region has been allegedly murdered on Sunday, November 28.
The nineteen-year-old man has been picking passengers from one village to the other. This has been his only means of survival since he had no one to assist him to further his education.
A man in the community known as Malam has been indulging his services for a fee anytime he is in need. There have been several times where Malam has called Atta on phone to pick him on errands and after the day's work he pays him off.
The two have become like father and son until the sad incident happened. Malam called Atta and hired his services to another village. For hours, the young Okada rider was not returning and that caused his friends to begin looking for him.
They moved to three different villages but did not find him. They moved further and realized that he had been tied with a rope on a tree, they tried to save him but he was already dead with bruises all over his body. They moved further to another community known as Wassa Krobo and found his Okada there.
They brought his lifeless body home and have since been pointing accusing fingers at Malam for killing the young okada rider. The angry mob moved to the house of Malam to fetch him and kill him as well but the chief and Police command in the area were there on time to save the situation.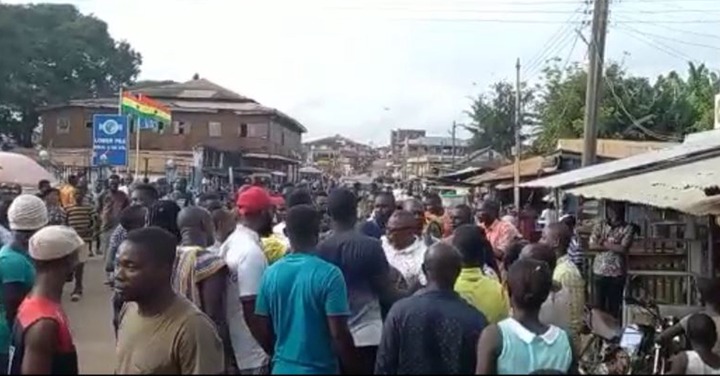 Assemblymember of the area, Anthony Kosie Alowodwo confirmed in a telephone interview with Skyy Power FM that the angry mob in his community have since refused to rest and are demanding the police to release Malam for them to also kill him.
According to him, the police used force to transport the accused to the police station, and even at that, the youth smashed the vehicle of the police commander. They have since been calling on the Police to release him because he does not deserve to live.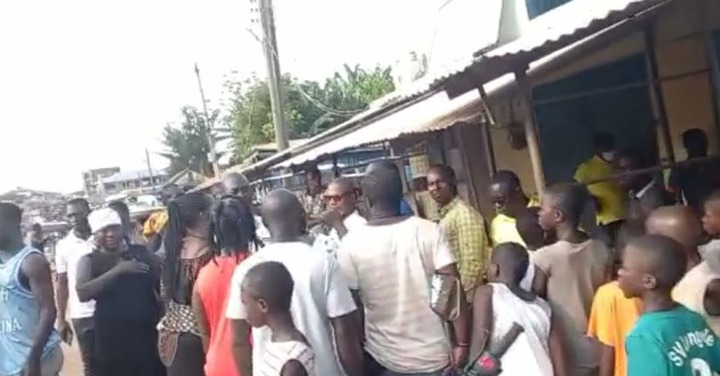 Even though the angry mob does not have any evidence to suggest that the accused killed the okada rider, they are with the full conviction that he has questions to answer and that cannot be left to the police.
There have since not been any other arrests apart from Malam who has also denied knowledge of the murder. He indicates to the police that he paid Atta GHC 40 after he dropped him off and they both departed to their various destinations. The community leaders are still calming nerves for peace to reign in the community.