Former President and flagbearer for the National Democratic Congress (NDC), John Dramani Mahama has promised to provide a million job opportunities for the Ghanaian people when he's voted into power.
He pledged to honour this promise to grant every beneficiary an opportunity to earn a decent living whiles ensuring a elevated growth in the Ghanaian economy.
Speaking at a ceremony to officially outdoor his running mate for the 2020 Presidential Elections, John Mahama explained that this initiative would be benchmarked on an aggressive job and entrepreneurial programme that would offer an average of 250,000 jobs each.
We will implement an aggressive job and entrepreneurial programme in the public and private sector; that will deliver a minimum of 250,000 jobs every year. A total of 1,000,000 jobs across the country by end of my term in office in 2024. We will put Ghanaians to work to earn a decent living."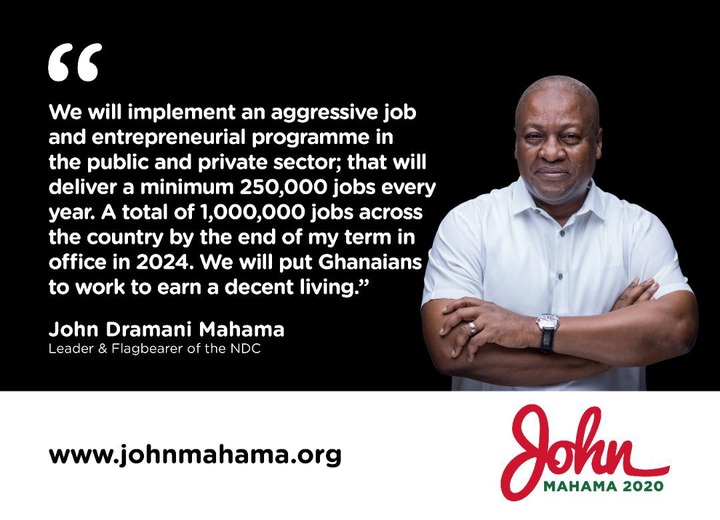 It is anticipated that this would feature prominently in. His yet to be launched manifesto for 2020 elections.